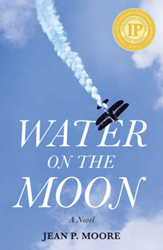 Water on the Moon,
She Writes Press, 2014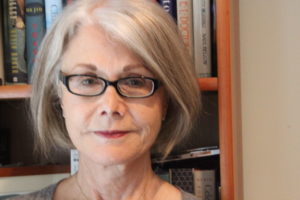 Time's Tyranny, poetry, Finishing Line Press, Release date, September 22, 2017
Her Year of Mourning, novel, forthcoming
Violet Eden, novel, "under construction"
Welcome to our Book Group where we discuss various new books on the scene. Please join in by sending me your comments—and by making suggestions. Let me know of any books you'd like to discuss—or of book discussions you'd like to lead. Email me your ideas: jeanpm228@gmail.com. Or better yet, subscribe to my newsletter by clicking on the red heart on the "Contact Jean" page.
On March 6 I led a book group at the Perrot Memorial Library in Old Greenwich, Connecticut. The book under discussion then was Anne Tyler's Vinegar Girl (2016.) That March gathering has since morphed into a "virtual book group" by way of a monthly newsletter I send out. (See the Contact page for details.)
New on My Reading List:
If you've been trying to keep up with new books, you are probably swamped. September is the month in publishing.
Several novels that have caught my eye:
How To Behave in a Crowd, the third novel of Camille Bordas.
My Absolute Darling, (actually out in August, but on every fall list I've seen so far) by debut novelist Gabriel Tallent.
Sing Unburied Sing, by Jesmyn Ward.
---
A Sampling from Subscribers:
Mimi Heyman: Red Notice, by Bill Browder.
Susan Berger: Magpie Murders by Anthony Horowitz.
Maureen Gorman: The Leavers by Lisa Ko. Also Killers of the Flower Moon: The Osage Murders and the Birth of the FBI, by David Grann. (Just announced as on long list for the National Book Award, non-ficiton)
Carol Kolton: The New Jim Crow: Mass Incarceration in the Age of Colorblindness, by Michele Alexander. Also An Association of Small Bombs, by Karan Mahajan, and Homegoing (an Oprah pick), by Yaa Gyasi.
These and more recommendations offered monthly to subscribers! See "Contact Jean" to subscribe.